Investment Philosophy
AFCap is an impact investor. Enterprises we invest in must do more than simply make a return-on-capital; they must also make a positive and sustainable impact on their communities.

We typically invest in businesses or assets benefiting from rising African demand or Africa's comparative advantage in delivering demand to global markets. Our investments tend to be underpinned by real assets.
Drivers and Opportunity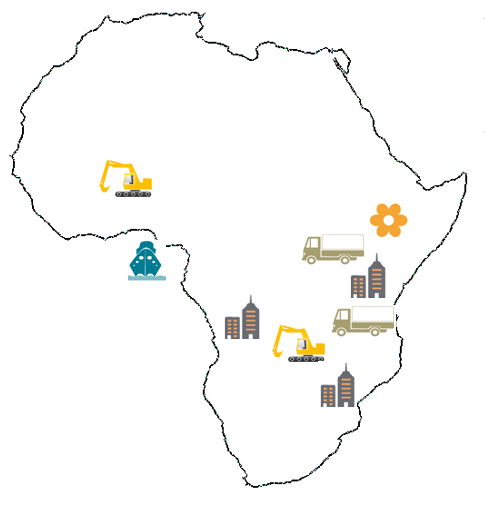 300 million
Additional sub-Saharan urban population by 2030 requiring infrastructure and generating consumer demand ¹
6
Of the world's top 12 fastest growing economies are in Africa2.
$157 billion
Africa's logistics market by 20163, driven by consumer and FDI infrastructure inflows and commodity outflows.
105%
The average growth rate of Africa's top 5 fastest growing cities (from 2010 to 2025)4
4.5%
The expected growth rate of SSA's GDP in 2015, making it the fastest growing economic zone in the world, outpacing Asia's regional average of 4.3% annual growth.
$180 billion
Sub-Saharan Africa's projected annual infrastructure spend by 20255
10-14%
Cap rates (in USD) for (prime) East and Southern African offices and retail6
48
Sub-Saharan African countries, each replicating models. Provides multiple mid-cap and rollup opportunities